Alumni Pursue Graduate Degrees
Graduates of the Anthropology department have gone on to pursue graduate degrees in cultural anthropology and archaeology.
These are just a few of their chosen institutions:
American University
University of Southhampton
University of South Carolina
University of Memphis
University of Virginia
Purdue University
University of Maryland, College Park
University of South Florida
College of William and Mary
Syracuse University
UMass Boston
What are Anthropology Alumni doing now?
Graduates of the Anthropology department work in a variety of fields, including but not limited to:
Education
Administration/Management
Archaeology
Cultural Anthropology
Health (international/public health)
Business
Clergy
Government (analyst, National Park Service)
Museums
Nutritionist
Museum/Curation/Project Design
Journalism
Law
Librarian
Military Services
Environment and Natural Resources
Community Service (Americorps, Peace Corps)
Advocacy (human rights/social justice)
Non-profit sector
Social Work
Alumni Updates:
Jackson Webb '11
Jackson is the new head coach of the St. Mary's Ryken High School swim team. He started swimming when he was 10 years old, swam the 100 and 200-yard freestyle at Leonardtown High School, and still holds records at St. Mary's College for the 50 freestyle and the 100 and 200 butterfly set his senior year at the Capital Athletic Conference championships.
Laura Miller '11
Laura was selected to be a starter for the US National Rugby Team's match against France.
Glenna Urquhart '15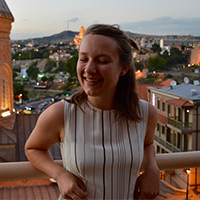 After graduating in 2015, Glenna began a yearlong fellowship with GlobalGiving, a Washington, D.C.-based organization that connects grassroots nonprofits from around the world to the support they need to thrive. In July she began a new role as GlobalGiving's Eurasia Field Representative, traveling throughout Armenia and Georgia to conduct monitoring and evaluation with nonprofit partners in the region. Passionate about the power of locally-driven projects to make the world a better place, Glenna will begin her Masters in Public Health next fall, focusing on program development to effectively combat health disparities.
Casey McHugh '07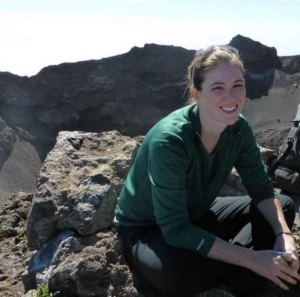 Major: Sociology and Anthropology
Concentrations: Africa and African Diaspora; Women, Gender and Sexuality
After graduating in 2007, Casey completed her master's degree in anthropology from George Washington University and began pursuing applied research in international development, working with a diverse array of development organizations, ranging from nonprofits to academia and government aid agencies. Her most recent work has focused on providing research, monitoring and evaluation expertise on USAID projects in multiple sectors throughout Liberia, as well as serving as the PEACE Lecturer at the University of The Gambia for a semester as part of St. Mary's PEACE program. Casey is currently a Program Manager with the non-profit School-to-School International, where she has collaborated with Afghanistan's Ministry of Education to help lead the design, data collection and analysis of the largest early grade reading assessment (EGRA) ever undertaken in the country.