2023 Fall Visiting Speakers
Department of Anthropology Fall 2023 Distinguished Scholar Program, Dr. Briana Pobiner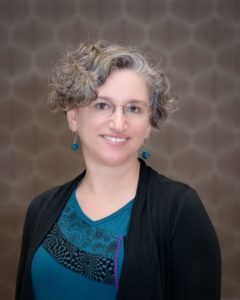 Title of Public Lecture: The Role of Scavenging Animal Foods in the Evolution of Human Diets
Day, Date, Time, Place: Monday, September 18, 4:45pm – 5:45pm, free and open to the public
Questions about the timing, frequency, resource yield, and behavioral and biological implications of early hominins acquiring food from the carcasses of large animals have been a part of the "hunting-scavenging debate" in the paleoanthropological scholarly literature for decades. This talk will provide a brief summary of this debate and review the zooarchaeological and modern ecological evidence for a possible scavenging niche among the earliest animal tissue-consuming hominins.
Biography:
Dr. Briana Pobiner is a paleoanthropologist whose research centers on the evolution of human diet (with a focus on meat-eating), but has included topics as diverse as human cannibalism and chimpanzee carnivory. She has done fieldwork in Kenya, Tanzania, South Africa, and Indonesia and has been supported in her research by the Fulbright-Hays program, the Leakey Foundation, the National Geographic Society, the National Science Foundation, Rutgers University, the Society for American Archaeology, the Smithsonian Institution, and the Wenner-Gren Foundation.
Department of Anthropology Fall 2023 Visiting Anthropologist Program, Dr. Margaret M. Bruchac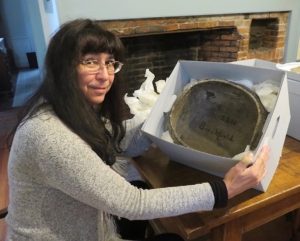 Title of Public Lecture: Restorative Repatriation: Case Histories in Recovering Indigenous Heritage
Day, Date, Time, Place: Wednesday, October 18, 4:45pm – 5:45pm, Cole Cinema, Campus Center, free and open to the public
Despite increasing calls for Indigenous reconciliation and repatriation in North America, Native American and First Nations communities still struggle with the challenge of locating and recovering lost or stolen cultural heritage. Technically, American museums are compelled to comply with federal repatriation legislation regarding sacred and patrimonial objects, but private collectors, galleries, and auction houses – both nationally and internationally – are under no such legal obligation. Repatriation can be difficult in cases where archival data is missing, or where related objects have been scattered into different collections in different locales. Restorative research is needed, including critical studies of archaeological, museological, artistic, and other collecting processes that separated Indigenous cultural heritage items from their source communities. Here, I offer discussion of several successful cases of regional repatriation in the Northeast that involved voluntary returns of objects held by various individuals and institutions. These examples bring us closer to the ethics of reconciliation by recognizing Indigenous claims to cultural heritage, and supporting efforts in cultural recovery, despite the gaps in federal laws.
Biography:
Dr. Margaret (Marge) Bruchac (Nulhegan Abenaki) – in her multi-modal career as a performer, ethnographer, historian, and museum consultant – has long been committed to critical analyses of colonial histories and recoveries of Indigenous histories. Dr. Bruchac is Professor Emerita of Anthropology at the University of Pennsylvania, where she served as Coordinator of Native American and Indigenous Studies and Associate Faculty in the Penn Cultural Heritage Center (see:  https://anthropology.sas.upenn.edu/people/margaretbruchac). She consults for multiple tribal nations, and directs "The Wampum Trail," a restorative research project designed to reconnect wampum belts in museum collections with their related Indigenous
communities (see: https://wampumtrail.wordpress.com/). Bruchac has also been a long-standing consultant to New England museums, including Historic Northampton, Historic Deerfield, and Old Sturbridge Village. Her 2018 book – Savage Kin: Indigenous Informants and American Anthropologists (University of Arizona Press 2018) – was the winner of the inaugural Council for Museum Anthropology Book Award (https://uapress.arizona.edu/book/savage-kin).
2023 Spring Visiting Speakers
Department of Anthropology Spring 2023 Distinguished Scholar Program, Dr. Walt Wolfram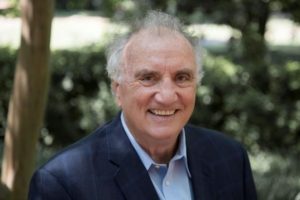 Title of Public Lecture: Talking Black in America: Performance Traditions
Day, Date, Time, Place: Wednesday, February 8, 4:45pm – 5:45pm, free and open to the public
A film screening of Professor Walt Wolfram's recent documentary which summarizes the vast array of African American Language use in performance styles and genres that include musical traditions, spoken genres and rituals. Interviews with performers and other experts illustrate ways in which the Black Experience and the use of African American Language are essential to these creative forms of expressions. Followed by Q & A.
Biography:
Dr. Walt Wolfram is Walt Wolfram is William C. Friday Distinguished University Professor at North Carolina State University, where he also directs the Language and Life Project. He has pioneered research on social and ethnic dialects since the 1960s and published 23 books and more than 300 articles. Over the last two decades, he and his students have conducted more than 3,500 sociolinguistic interviews with residents of North Carolina and beyond. In addition to his research interests, Professor Wolfram is particularly interested in the application of sociolinguistic information to the public, including the production of television documentaries, the construction of museum exhibits, and the development of innovative formal and informal materials related to language diversity for different institutions. He has received numerous awards, including the North Carolina Award (the highest award given to a citizen of North Carolina), Caldwell Humanities Laureate from the NC Humanities Council, the Holladay Medal at NC State, the Board of Governor's Holshouser Award for Excellence in Public Service, and the Linguistics, Language and the Public Award from the Linguistic Society of America. He has been inducted into the American Academy of Arts & Sciences, and served as President of the Linguistic Society of America, the American Dialect Society, and the Southeastern Conference on Linguistics.
Department of Anthropology Spring 2023 Visiting Anthropologist Program, Dr. Kwame Edwin Otu
This event is part of the 23rd Annual WGSX Colloquium

Title of Public Lecture: We Have Never Been Queer: Contested Politics of Queer Humanitarianism in Neoliberal Ghana
Day, Date, Time, Place: Wednesday, April 5, 4:45pm – 5:45pm, Cole Cinema, Campus Center, free and open to the public
Part of the 23rd Annual WGSX colloquium, Dr. Otu discusses his experiences growing up queer in Ghana.
Biography:
Dr. Kwame Edwin Otu is a cultural anthropologist with varied interests, ranging from the politics of sexual, environmental, and technological citizenships, public health, and their intersections with shifting racial formations in neocolonial and neoliberal Africa and the African Diaspora. His first book monograph is entitled, Amphibious Subjects: Sasso and the Contested Politics of Queer Self-Making in Neoliberal Ghana, and published by the University of California Press. The book is an ethnography on queer self-fashioning among a community of self-identified effeminate men, known in local parlance as sasso. In the monograph, Kwame Edwin Otu draws on African philosophy, African/Black feminisms, and African and African Diasporic literature to explore how sasso navigate homophobia and the increased visibility of LGBT human rights politics in neoliberal Ghana. His ongoing ethnographic project investigates the vitality of the queerness of waste in general, and electronic waste, in particular, focusing on a community of e-waste workers whose lives he argues, archive the multitudinous afterlives of colonialism, slavery, and racial capitalism.
2022 Fall Visiting Speakers
Department of Anthropology Fall 2022 Visiting Anthropologist Program, Dr. Jason De León
This event is co-sponsored by the Center for the Study of Democracy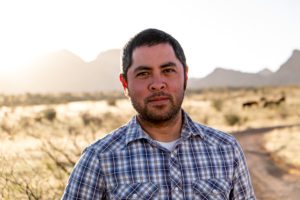 Title of Public Lecture: The Land of Open Graves: Raising Awareness about Migrant Life and Death along the US/Mexico Border.Day, Date, Time, Place: Thursday, October 13, 4:45pm – 5:45pm, Cole Cinema, Campus Center, free and open to the public
Since the mid-1990s', the U.S. federal government has relied on a border enforcement strategy known as "Prevention Through Deterrence." Using various security infrastructure and techniques of surveillance, this strategy funnels undocumented migrants towards remote and rugged terrain such as the Sonoran Desert of Arizona with the hope that mountains ranges, extreme temperatures, and other "natural" obstacles will deter people from unauthorized entry. Since the 1990's, thousands of people have died as a result of this policy. In this talk I discuss the politics of migrant death in Arizona, describe our ongoing global exhibition Hostile Terrain 94 (HT94) that seeks to raise awareness about this issue, and highlight the new collaboration between the Undocumented Migration Project and the Colibri Center for Human Rights.
Biography:
Jason De León is Executive Director of the Undocumented Migration Project and the Colibri Center for Human Rights, a joint 501(c)(3) organization focused on raising awareness about issues related to migration and assisting families of missing migrants search for their loved ones. De León is Professor of Anthropology and Chicana, Chicano, and Central American Studies at the University of California, Los Angeles and Head Curator of the ongoing global exhibition "Hostile Terrain 94." He is the author of the award-winning book The Land of Open Graves: Living and Dying on the Migrant Trail and a 2017 MacArthur Fellow.
Department of Anthropology Fall 2022 Distinguished Scholar Program, Dr. Karen Strier
Title of Public Lecture: Saving the World's Most Peaceful Primate
Day, Date, Time, Place: Thursday, October 27, 4:45pm – 5:45pm, Cole Cinema, Campus Center, free and open to the public
The Northern Muriqui is the largest neotropical primate and one of the most Critically Endangered primates on the planet. Only about 1,000 individuals are left in only a dozen remaining fragments of Brazil's Atlantic Forest, considered one of the "hottest" hotspots for biodiversity. Since 1983, I have been working in one of the muriqui's last remaining strongholds, a privately owned natural heritage reserve known as the RPPN Feliciano Miguel Abdala, near the city of Caratinga in Minas Gerais, Brazil. Early on in my study, the muriquis revealed their uniquely peaceful, egalitarian society, offering a remarkable glimpse into a way of life very different from our own. Working with Brazilian students and colleagues during the past four decades, we have made many other discoveries about muriqui behavioral ecology, reproductive biology, and population dynamics that are extending our understanding of primate behavioral diversity and contributing directly to informed conservation and management programs for this Critically Endangered species and its habitat.
Biography:
Dr. Karen B. Strier is Vilas Research Professor and Irven DeVore Professor of Anthropology at the University of Wisconsin-Madison, where she has been based since 1989. She earned her BA from Swarthmore College and her MA and PhD from Harvard University. She is an international authority on the endangered northern muriqui monkey, which she has been studying in the Brazilian Atlantic Forest since 1982. Her pioneering, long-term field research has been critical to conservation efforts on behalf of this species and has been influential in shaping comparative perspectives on primate behavioral and ecological diversity more broadly. Dr. Strier served as the President of the International Primatological Society (2016-2022) and is currently Past-president (2022-2025). She was elected to the U.S. National Academy of Sciences (2005) and as a fellow of the American Academy of Arts and Sciences (2009) and of the American Association for the Advancement of Sciences (2003). She is the recipient of Distinguished Primatologist awards from the American Society of Primatology (2010) and the Midwestern Primate Interest Group (2011), and holds honorary lifetime memberships in the Sociedade Brasliera de Primatologia and the Sociedade Latin Americana de Primatologia. She was awarded an honorary Doctorate of Science from the University of Chicago (2006). In 2020 she was received the "Prêmio Muriqui" from the Conselho Nacional da Reserva Biosfera da Mata Atlantica, considered to be one of the highest conservation honors in Brazil. In 2021 she received the Margot Marsh Biodiversity Foundation Award for Excellence in Primate Conservation. She is the author of many scientific and popular articles, in addition to two single-authored books, including Primate Behavioral Ecology, originally published in 2000 and is now in its 6th edition.
2022 Spring Visiting Speakers
Department of Anthropology Spring 2022 Distinguished Scholar Program, Dr. Carolyn Rouse
Title of Public Lecture: We're F#@%ed, or are we?: Flood Mitigation Design and Anthropology
Day, Date, Time, Place: Thursday, February 24, 4:15pm in Cole Cinema
In April 2021, The Washington Post published an article entitled, "As rainstorms grow more severe and frequent, communities fail to prepare for risks." In New Jersey, New York, and Pennsylvania, Hurricane Ida revealed how prescient Jim Morrison's article is. In New Jersey alone, flooding from Hurricane Ida left at least 25 people dead. Recent Nobel Prize winner and climate scientist, Prof. Syukuro Manabe, said, "It's one thing to predict climate change; it's another thing to decide what to do, given that prediction." We're F#@%ed, or are we?: Flood Mitigation Design and Anthropology is a talk focused on how anthropology and human-centered design thinking is useful for deciding what to do about stormwater flooding
Biography:
Carolyn Rouse is the Ritter Professor of Anthropology in the Department of Anthropology at Princeton University. Her research focuses on race and inequality in religion, medicine, education, and economic development. She is the author of Engaged Surrender: African American Women and Islam, Uncertain Suffering: Racial Healthcare Disparities and Sickle Cell Disease and Televised Redemption: Black Religious Media and Racial Empowerment, and the manuscript Development Hubris: Adventures Trying to Save the World. Her current research is on declining white life expectancies in rural America. She is also the leader of High-Water Mark an engaged stormwater flooding mitigation project in Mercer County, New Jersey involving Princeton scientists, scholars, as well as local administrators and activists.
Department of Anthropology Spring 2022 Visiting Anthropologist Program, Dr. Renee Blake
Title of Public Lecture: "When Black people laugh, they scatter": The Black body, language and movement
Day, Date, Time, Place: Thursday, March 31st, 4:15 – 5:45p in Auerbach Auditorium, St. Mary's Hall
In spite of the fact that the body is crucial to Black communication, the spoken word has been at the center of studies on African American Language (AAL). One exception to this has been work on Black American Sign Language (BASL), in which "the body supplies the grammar for the entire linguistic system." (McCaskill, et al. 2011). In this talk, I analyze embodied cultural and language practices in Black communities via new forms of data made available through advances in computer mediated communication. The study of gestures and movement give critical insights into the communicative expansiveness of African American Language. I offer a community-based approach to the body that includes the Black ASL community. While gestures are viewed as performative acts at the intersection of styling blackness and taking a stance, I argue that they can be used by the media and in face-to-face interactions to reify social categorization (e.g., ghetto girls, thugs), as well as to challenge and break such notions and perceptions.
Biography:
Renée Blake is Associate Professor in the Departments of Linguistics and Social & Cultural Analysis at New York University with affiliations in The Center for Latin American and Caribbean Studies (CLACS) and Department of Anthropology. She is a founding member of the Center for the Study of Africa and the African Diaspora. She is an Associate Producer of and contributor to the EMMY winning film, Talking Black in America, and serves as a Producer for the upcoming Talking Black in America:Roots. Her research examines language contact, race, ethnicity, and class with a focus on African American English, Caribbean Creole English, and New York City English. Her work has been published in several professional journal and books and she regularly does public-interfacing around language in society. She has served as a consultant to many programs and organizations including Disney and the Ford Foundation. Professor Blake is a recipient of several grants including the National Science Foundation, Social Science Research Council, and Fulbright and she is a NYU's Martin Luther King Jr. Faculty Award recipient. Renée is the co-founder of the diversity, equity, inclusion and belonging firm, United Solutions Consultancy Group.
2021 Fall Visiting Speakers
Department of Anthropology Fall 2021 Distinguished Scholar Program, Dr. Rachel Watkins
Title of Public Lecture: Reimagining Science in Anthropology and Beyond: A Black Feminist Perspective
Day, Date, Time, Place: Thursday, October 7th, 4:15pm in Cole Cinema, Campus Center
Black feminist critiques of Western science uniquely reveal connections between scientific research practices and social relations that belie Western scientific/unscientific boundaries. I present my use of Black feminist critiques of science to identify and address 2 areas of biological anthropology in need of critical intervention: 1) the limitations of empirical data to capture the biocultural, lived experiences of people located outside of normative humanity; and, 2) operations of structural violence in the study of people whose remains are in skeletal collections. The examples I use are related to my ongoing study of W.M. Cobb's development of an anatomical collection at Howard University. However, I assert the broader implications of this work for developing analytical and ethical frameworks to guide future research on skeletal remains housed in universities and museums. Ultimately, I make a case for scientific practitioners advancing their literacy of theory that supports internal critique of the intellectual-social-political meanings we construct through research. This includes reimagining scientific methods and frameworks that better align with our stated commitment to intellectual rigor and social relevance.
Biography:
Associate Professor of Anthropology and Director of Graduate Studies, The American University
Department of Anthropology Fall 2021 Visiting Ethnographers Program, Dr. Robbie Ethridge
Title of Public Lecture: The Indian Slave Trade, Colonial Shatter Zones, and the Transformation of Native North America
Day, Date, Time, Place: Thursday, November 4th, 4:15pm in Cole Cinema, Campus Center
The commercial Indian slave trade that early Europeans brought to Native North America in the seventeenth century was a force of disruption to Native communities. This paper examines the Indian slave trade, along with other historical forces, that created "shatter zones," or large regions of instability that generated militarized Indian slavers and resulted in the migrations, extinctions, and coalesences of Native peoples across the Americas. And pre- colonial Native North America was transformed.
Biography:
Robbie Ethridge is Professor of Anthropology at the University of Mississippi. In addition to editing four anthologies, writing numerous articles and book chapters on the history and ethnography of Native peoples of the American South, she is the author of Creek Country: The Creek Indians and Their World, 1796-1816 (2003), the Mooney Award winning book From Chicaza to Chickasaw: The European Invasion and the Transformation of the Mississippian World, 1540-1715 (2010), and co-author of the forthcoming A Promise Kept: The Indian Nations and Oklahoma (forthcoming 2022). She is best known for her work on the sixteenth- and seventeenth-century colonial disruptions in the American South and the resultant shatter zone that transformed the Southern Indians. Her current research continues this examination as she reconstructs the history of the pre-colonial Mississippian world which examines the rise of the pre-colonial Mississippian chiefdoms, the 700-year history of this world, its transformation with European contact, and the restructuring of Native societies that occurred as they became an instrumental part of the colonial South.
2021 Spring Visiting Speakers
Department of Anthropology Spring 2021 Distinguished Scholar Program, Dr. Walt Wolfram
Title of Public Lecture: Language Inequality in Higher Education: Solving the Problem We Created
Day, Date, Time, Place: Wednesday, February 24, 4:45 PM via zoom.
This presentation documents the empirical basis of linguistic prejudice and discrimination in higher education through an extensive series of student and faculty interviews in a large metropolitan university.
Biography:
Prof Wolfram is William C. Friday Distinguished University Professor at North Carolina State University, where he also directs the Language and Life Project..
Department of Anthropology, Spring 2021, Visiting Ethnographer Program, Dr. Marie-Eve Carrier-Moisan
Title of Public Lecture: The Graphic Narrative Form in Anthropology
Day, Date, Time, Place: Wednesday, March 3, 4:45 PM via Zoom
Prof Carrier-Moisan focuses on the use of comics and graphic novels in ethnographic research. This emerging genre can de-center dominant forms of knowledge but the medium also raises old and new questions about power, voice, authority, and representation in anthropology.
Biography:
Marie-Eve Carrier-Moisan is an Associate Professor in the Department of Sociology and Anthropology at Carleton University in Ottawa, Canada. She is a sociocultural anthropologist working primarily in Brazil and recently also in Quebec, Canada.
2020 Fall Visiting Speakers
Department of Anthropology Fall 2020 Visiting Anthropologist, Dr. Matthew Reilly
Title of Public Lecture: Race, Slavery, and Freedom from the West Indies to West AfricaDay, Date, Time, Place: Wednesday, October 28, 2020, 5:00p.m. This lecture will take place via Zoom. Details to come later
The 1865 sailing of the Cora, from the Caribbean island of Barbados to the newly-created African nation of Liberia, marked a significant moment in colonial, Atlantic-world history. Carrying 346 African-descendant subjects of the British empire, the migrants on board, many of them formerly enslaved, were part of a colonizing mission to repatriate sons and daughters of Africa who would simultaneously assist in building a civilized, industrious, and Christian nation. These intrepid settlers carried with them worldviews based on the lived realities of a racialized, colonial plantation society in the West Indies. Building on archaeological research in Barbados surrounding race-formation processes and whiteness, this talk explores how conceptualizations of race figured prominently in the world that these migrants left behind and the world they hoped to build in West Africa. Through analyses of the archaeological record, archival sources, the landscape, and oral histories, the transatlantic research projects discussed reveal the complexities of how West Indians and West Africans navigated the spectrum of slavery and freedom, including how these historical processes continue to affect life in post-conflict Liberia today.
Biography:
Matthew C. Reilly is an Assistant Professor of Anthropology, Gender Studies, and International Studies at the City College of New York and the CUNY Graduate Center. His archaeological research explores issues of race, colonialism, slavery, and freedom in the Caribbean and West Africa. He is the author of Archaeology below the Cliff: Race, Class, and Redlegs in Barbadian Sugar Society (2019).
Department of Anthropology, Fall 2020, Distinguished Scholar Lecture, Dr. Jill Pruetz (Texas State University)
Title of Public Lecture: Apes on the Savanna
Day, Date, Time, Place: Wednesday, October 7, 2020, 4:45p.m. This lecture will take place via Zoom. Details to come later
Chimpanzees living at the Fongoli, Senegal site are the only nonhuman apes thus far that routinely hunt vertebrate prey with tools, with more than 500 cases now recorded. These chimpanzees hunt the Senegal Galago with tools, systematically making "spears" to stab at and rouse these nocturnal primates from their sleeping cavities during the day. I review research on these apes' hunting behavior collected over the course of more than 15 years and focus on their tool-assisted hunting in particular. I also contrast male and female hunting behavior. While male chimpanzees hear hunt monkeys similarly to the way these apes hunt at other sites, tool-assisted hunting is exhibited more frequently by female chimpanzees at Fongoli. Chimpanzees in this hot, dry and open environment appear to rely on tool use during foraging to successfully combat the pressures they face in the savanna-woodland mosaic of southeastern Senegal, the northernmost extent of the species' range. However, the behavior of their main prey species, the Senegal Galago, seems to influence this particular aspect of their hunting behavior, and I discuss new research focused on this hypothesis.
Biography:
I received a Bachelor's in Anthropology and one in Sociology at Texas State University (then Southwest Texas State) in 1989. My Ph.D. was awarded in 1999 in Anthropology at the University of Illinois at Urbana-Champaign. I studied vervet and patas monkey socioecology for my dissertation research, focusing on the influence that food availability had on female primate competition and dominance. I held a Postdoctoral position at Miami University (of Ohio) from 1999-2000, where I focused on assessing the presence and distribution of chimpanzees in savanna habitats in Senegal.Since 2001, I have been the Principal Investigator of the Fongoli Savanna Chimpanzee Project in Senegal, where I have focused on the environmental pressures that influences ape behavior here and how such behavior differs from chimpanzees living in forested environments. I use these findings to try and inform our knowledge of early hominin behavioral ecology.I've studied primates in Kenya, Nicaragua, Panama, Costa Rica and Peru, as well as Senegal, and I lead field schools to Costa Rica to the Camaquiri Field Station. I am also the Director of the non-profit (501c3) organization, Neighbor Ape, which seeks to conserve chimpanzees in Senegal but also provides for the well-being of people that live alongside them.
2020 Spring Visiting Speakers
Department of Anthropology, SP 2020, Visiting Anthropologist Lecture, Dr. Alexander S. Dent (George Washington U)
Title of Public Lecture: Cellular Ambivalence: Teenage Phone Use in Washington DC
Day, Date, Time, Place: Thursday, February 27, 4:30pm, Cole Cinema
Free and open to public
Abstract: Cellular phones are everywhere — in our conversations, kitchens, bathrooms, classrooms, and cars. At the same time as we embrace their conveniences we wring our hands over their dangers. In language that resembles moral panics over automobiles, the printing press, and old-fashioned telephones, we worry that we are "distracted" and "addicted." This talk will explore the concept of ambivalence, asking how our love-hate relationship with cellular technology keeps us from understanding what is really "new" about it. I will call on interviews and observations from an ongoing project on teen cell phone use on Washington DC that began in 2015.
Biography:
Alexander S. Dent is a linguistic and cultural anthropologist who works on media, music, intellectual property, and policing in Brazil and North America. He teaches at The George Washington University. He got his undergraduate degree from Princeton University and his graduate degree from the University of Chicago. His first book, "River of Tears: Country Music, Memory, and Modernity in Brazil" was published by Duke University Press in 2009, and "Digital Pirates: Policing Intellectual Property in Brazil" will come out with Stanford University Press in June. His next project will investigate the policing of punk rock in authoritarian Brazil (1976-84). He is an active musician in Washington DC.
Department of Anthropology, SP 2020, Distinguished Scholar Lecture, Dr. Donna Goldstein (Colorado)
Title of Public Lecture:
Fukushima in Brazil: Nuclear energy, climate change and scientific uncertainty

Day, Date, Time, Place:
Thursday, March 5, 4:30pm, Cole Cinema
Free and Open to the Public
Abstract: After the Fukushima catastrophe, people in many different countries turned their attention to the nuclear power stations located closest to them. What were the risks of a nuclear meltdown? Were there lessons to be learned from Fukushima? It was in this context that I approached nuclear discourse in Brazil. My project involves speaking to and working with scientists, engineers, security experts, anti-nuclear activists and public health officials connected to the Centro Nuclear.
Almirante Álvaro Alberto (CNAAA), Brazil's nuclear complex located in Angra dos Reis. Did Brazilians care about Fukushima? How do they understand nuclear energy in light of questions related to climate change? This presentation focuses on nuclear discourses in the Brazilian nuclear and public health sectors. Advancing concepts related to scientific uncertainty—technophilia, undone science and epistemic murk—I explore why Brazil has pursued construction of a third nuclear power plant in spite of the Fukushima disaster, even while its citizens share apocalyptic visions of what a catastrophic nuclear event would look like at Angra.
Biography of Donna Goldstein:
Donna M. Goldstein is Professor of Anthropology at the University of Colorado, Boulder has written extensively on the intersection of race, gender, poverty and violence in Brazil. She is the author of the critically acclaimed Laughter Out of Place: Race, Class, Violence, and Sexuality in a Rio Shantytown (University of California Press 2003), and winner of the 2005 Margaret Mead award for her contributions to public anthropology. Laughter Out of Place focuses on the lives of impoverished domestic workers living in Rio de Janeiro's infamous shantytowns who cope with unbearable suffering, violence, and social abandonment. The book came out in second edition with a New Preface in 2013. Currently, Professor Goldstein is working on a series of interconnected projects within medical anthropology, anthropology of the environment, and the anthropology of science (STS). She has also written about the election and racial politics of Donald Trump. She is currently writing a book about the history of genetics, Cold War science, the health of populations, and the future of nuclear energy in Brazil.
2019 Fall Visiting Speakers
Department of Anthropology, FA 2019, Distinguished Scholar Lecture | Dr. Matthew H. Johnson
Title of Public Lecture:
Understanding Bodiam Castle

Day, Date, Time, Place:
Thursday, October 24, 4:15pm in Cole Cinema
Continues to be free and open to the public
Abstract: Bodiam Castle, built in the 1380s in south-eastern England, is perhaps the most discussed castle in medieval Europe. It is certainly the most controversial – was it built as defense against the French, or was it an old soldier's dream house, a fairytale castle set in a symbolic landscape? In this talk, I use the results of archaeological survey at Bodiam to suggest a third view: I think about Bodiam in terms of political ecology, as a landscape of work. I focus on how the castle and its surrounding landscape work to control and define flows of things, of animals, and of people, circulating in and around the castle and its context. Flows work at a series of different scales. Things, animals and people move within and around the castle hall and kitchens, upper and lower courtyards, the farm buildings and water features beyond, to the local, regional and wider landscape and environment. I also think about the cultural biography of the castle over the very long term, from the prehistory of its location to its entanglements in colonial and postcolonial worlds.
Biography:
Professor Matthew H. Johnson, Department of Anthropology's Distinguished Scholar Fall 2019
Matthew Johnson works on the archaeology and history of Europe and the Atlantic world. He has written six books on a range of themes, including castles, traditional houses, landscape, and archaeological theory. He most recently worked 'in the field' at Bodiam Castle and nearby houses and landscapes in southeastern England.
Matthew was born in Austin, Texas, and is a dual US/British citizen. He has held visiting fellowships and positions at UC-Berkeley, Heidelberg University, UCLA, Flinders University, University of Cambridge, and the University of Pennsylvania. After a PhD at Cambridge and posts at Sheffield, Durham and Southampton, he returned across the Atlantic in 2011 to be Professor and sometime Chair of Anthropology at Northwestern University.
He was awarded a Guggenheim fellowship in 2019, in order to write a book on the archaeology of the English in the Atlantic world in the second millennium CE. The book will trace landscapes and identities from the English Middle Ages, through the feudal settlements of Wales, Scotland and Ireland, to the plantations and colonies of New England, the Chesapeake, and the Caribbean. His aim is to explore the landscapes, buildings and objects that people made and used, and how these were bound up with the changing identities of the English and their neighbors over the very long term.
Department of Anthropology, FA 2019, Visiting Anthropologist Lecture | Dr. Ashanté M. Reese
Title of Public Lecture: "There Ain't Nothing in Deanwood":
Toward an Anthropology of Food Access and 'Nothingness'
Abstract: Tracing the food geographies of residents in northeast Washington D.C., this talk is guided by two queries: How do Black residents navigate and produce space in pursuit of food, especially when there is "nothing" there? What do theories of anti-Blackness reveal about conventional approaches to food inequities? Drawing from ethnographic research in Washington, D.C., I foreground residents' histories, memories, and agency as they navigate supermarkets, urban agriculture, and their support for Black-owned businesses. Theoretically, I offer geographies of self-reliance as a way to understand how self-reliance is used as a cultural framework to produce spatial food patterns that are shaped but not wholly determined by inequities. Ethnographic attention to Deanwood reveals quiet food refusals—the everyday decisions residents make to intentionally refuse narratives of lack often sutured to Black people—as a practice of both racial and spatial resilience that eludes the gaze of mainstream food justice organizations.
Biography:
Dr. Ashanté M. Reese earned a bachelors in History with a minor in African American studies from Trinity University in San Antonio, Texas. After undergrad, she taught middle school at Coretta Scott King Leadership Academy in Atlanta, GA for two years. It was during those teaching years that she developed an interested in the relationships between race, place, and food access. She went on to earn a Masters in Public Anthropology at American University in 2013 and a PhD in Anthropology, specializing in race, gender, and social justice two years later. Broadly speaking, Dr. Reese is interested in Black geographies – the ways Black people produce and navigate spaces and places in the context of anti-Blackness. While she am interested in and committed to documenting the ways anti-Blackness constrains Black life, Dr. Reese is constantly brought back to the question, what and who survives? This question is animated by her recurring interest in community and vulnerability in both research and the human experience more broadly.
Her first book, Black Food Geographies: Race, Food Access, and Self-Reliance in Washington, D.C. was published by UNC Press in April 2019. Her second, Black Food Matters, is volume co-edited with Hanna Garth. Dr. Reese's research has been supported by the National Science Foundation, UNCF-Mellon, and the Mellon Foundation, and the Association Colleges of the South.
2019 Spring Visiting Speakers
Department of Anthropology, SP 2019, Distinguished Scholar Lecture
Title of Public Lecture: Why is a raven like a writing-desk? How and why languages sort the world
Day, Date, Time, Place: Wednesday, April 3, 2019, 4:45 – 5:45pm, Cole Cinema, Campus Center
Free and open to public
Abstract: Everything in the world is unique, but in order to talk about things we sort them into categories called words. Some languages go farther than that, by sorting words into larger categories called "genders" or "noun classes", or referring to things with special words called "classifiers". I will illustrate a few of these from languages like German, Swahili, Menominee (Algonquian), Mandarin Chinese, and American Sign Language, showing some of the bases for classification (like gender, shape, size, and culturally-specific associations), and I will talk about what communicative work these classification systems do. For example, metaphors of gender can be used to create new words, noun class markers help identify what is being talked about, choice of classifier can express a speaker's attitude about the referent, and they can be used as a form of verbal art.
Biography:
Professor Ellen Contini-Morava, Department of Anthropology's Spring 2019 Distinguished Scholar
Biography (excerpt from UVA faculty profile website),
I had an early childhood fantasy that my unique brain wave configuration made me the only person on Earth who would be able to communicate with the space aliens I hoped would show up. Later I became interested in human languages, but I resisted learning my father's native language, Italian, until our family moved to Somalia when I was 12 and it turned out that the only middle school in Mogadishu was Italian. There I also studied Latin and Arabic, and for fun I attended Russian classes that were run by the Soviet embassy for Somalis en route to study in the USSR. I didn't learn Somali, though, which was not written then and not formally taught. This I felt as an unpaid debt that followed me back to the U.S., which led to my later focus on African languages and linguistics.
According to Franz Boas, anthropology's intellectual forebear, each language is a principle of classification, and its grammar encodes only a subset of the infinite number of meanings that people can imagine wanting to communicate. Two questions that have inspired most of my research are: (1) what are the meanings encoded by the grammatical categories of particular languages? and (2) how do people employ these sparse and abstract meanings to convey an infinitely varied set of messages in actual discourse?
My early work was on the meanings expressed by verb tenses and "aspects" (forms indicating ongoing or completed action, as opposed to location in time) in Swahili. I was intrigued by the fact that Swahili, like other Bantu languages, had a different set of tenses and aspects in the negative from those used in the affirmative. In my first book I discuss how the negative forms express meanings having to do with defeated expectations, i.e. they say more about what might have been than about what actually happened. Later I turned to the system of noun classification for which Bantu languages are famous. These resemble "grammatical genders" such as those found in French or Spanish, except that there are a dozen or more "genders" instead of just two, and the basis for classification has nothing to do with sex/gender. In this work I have been interested in both why a noun is assigned to one class rather than another (why are hippos, diminutives, and names of languages put into the same class in Swahili?), and what is the communicative function of noun classification in general. After all, languages like Turkish make do without noun classes, modern English has abandoned them, and English speakers find it an illogical burden to learn the genders of nouns in French or German.
Visiting Anthropologist
Title of Public Lecture: Anthropology and Sexual Assault: U.S. Clinics and Courts in 21st Century
Day, Date, Place, Time: Monday, February 25, Cole Cinema, 4:45pm
Free and open to public
Abstract: This talk focuses on how anthropologists contribute to understanding U.S. approaches to sexual assault intervention. Considering fieldsites like emergency room clinics, and courtrooms, I show how anthropologists use participant-observation making us particularly well-situated to identify the specific ethical complexities of caring for victims of sexual assault, responding to sexual violence, and preventing rape and sexual assault. While these subjects of research are delicate and require careful research design and ethical accountability, the insights we learn from insisting on conducting fieldwork under even the most fraught conditions yields results that no other technique or methodology can produce. As we navigate the crisis of #MeToo and Title IX, anthropology offers us the tools of overcoming what we take for granted about sexual violence.
Biography: Sameena Mulla is Associate Professor of Anthropology at Marquette University. She is the author of The Violence of Care: Rape Victims, Forensic Nurses and Sexual Assault Intervention, which is based on research she conducted in Baltimore, MD. She is currently studying sexual assault adjudication and trials in Milwaukee, WI, with her collaborator, Heather Hlavka. In 2017, Mulla was awarded the Margaret Mead Award by the American Anthropological Association and the Society for Applied Anthropology.
2018 Fall Visiting Speakers
Title of Public Lecture: An Archaeology of Food Security in West Africa
Day, Date, Place, Time: Wednesday, October 25, 4:45pm, in Cole Cinema
Free and open to public
Abstract: Today, food insecurity is associated with both severe climatic shifts and pervasive poverty. What is less well understood is how the problem of hunger came to take its present-day form, especially in the African continent, where the highest prevalence of undernourishment is found. I propose that archaeology can be used as an alternative archive of food security. Material remains provide a from-the-hearth-up view of changing foodways and political economy and can be used to trace the shape of processes that led to modern-day patterns of food insecurity. Combining archaeobotanical, ethnoarchaeological, and environmental data, I provide a case study that
shows how food insecurity was avoided during a centuries-long drought in Banda, Ghana, and emerged only much later, in the 19th and 20th centuries, as market economies and colonial rule took hold. I suggest that archaeology is essential for making such processes of "slow violence" visible, particularly in areas that lack rich historical archives.
Biography: My overarching goal is to connect the past to the present through reframing the kinds of questions we ask and empirically bridging the modern/premodern divide. My current focus is building an archaeology of food security that traces how, where, and when chronic hunger emerged across the African continent. Drawing insight from political ecology and critical development studies, I utilize archaeology to highlight the political and economic shifts that paved the way for food insecurity, rather than attributing it to environmental change alone. By using empirical data to construct alternative narratives of underdevelopment and agricultural achievement, I question the common misconception that African food insecurity is a "natural" outcome of environmental catastrophes and "antiquated" agricultural strategies.
Distinguished Scholar lecture
Title of Public Lecture: From Race as Biology to the Biological Consequences of Race and Racism
Day, Date, Place, Time: Monday, November 5, 2018, 4:45 – 5:45pm, Cole Cinema
Free and open to public
Abstract: This talk highlights a paradigm shift in anthropology and related disciplines from viewing race as bio-genetic to elucidating how race and racism impact health and have biological consequences.
Race was initially thought to be a "real" and useful bio-genetic way to divide humans. Even though this understanding of race is completely disproven, current practices in medicine and forensic anthropology often continues to use race as a biological category. This talk begins by summarizing data and reasons why race neither categorizes nor explains human variation, and why continued use of race as a bio-genetic category is harmful. While race is not the same as human variation, race nonetheless has real effects. Racial processes and racism have consequences for development, physiology and health status. This talk ends by considering ways that race and racism "get under the skin."
Biography: Alan Goodman is a professor of biological anthropology at Hampshire College, and co-director of the American Anthropological Association's Public Education Project on Race. Professor Goodman earned his PhD at the University of Massachusetts at Amherst. His research interests include critical approaches to the interactions among political-economic processes, histories, ecologies, and human biologies; the history of human health and nutrition; everyday race and the intersections of genetic and racial discourses; dietary, nutritional and health consequences of poverty and inequality.
2018 Spring Visiting Speakers
Adventures in Anthropology lecture
Title of Public Lecture: The Crossroads of the Whole World
Day, Date, Place, Time: Wednesday, January 31, 4:45pm, in Auerbach Auditorium, St. Mary's Hall
Free and open to public
Alexandria has, at all periods in its history, occupied a distinct position among the cities of the world. Since its foundation by Alexander the Great in 331 BC, and for the three centuries that followed, Alexandria was the capital, the showcase and the main emporium of one of the most powerful kingdoms in the Hellenistic world, the Ptolemaic kingdom. Even when Egypt became a Roman province, Alexandria retained its importance and significance as a commercial and cultural hub and the second largest city in the Mediterranean after Rome. However, it is evident that the role that Alexandria played was significantly influenced by three different environmental mediums, which converged at Alexandria and which gave the city many of its special characteristics; those are the Mediterranean Sea, the River Nile and Lake Mareotis.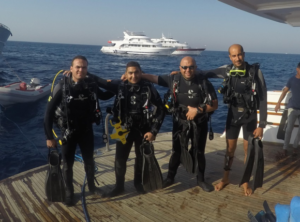 This presentation will be looking at the maritime network that converged at Alexandria in antiquity and the role it played in the development and prosperity of the city.
Visiting Anthropologist Lecture
Title of Public Lecture: On Both Sides of the Wall: Deportation and Mixed-Citizenship Families
Day, Date, Place, Time: Tuesday, February 20, 4:30pm, Cole Cinema
Biography: Dr. Ruth Gomberg-Muñoz is an Associate Professor of Anthropology at Loyola University Chicago. Her ethnographic work with undocumented people and their family members examines how members of mixed-status families navigate U.S. law and society. She is the author of two books, Labor and Legality: An Ethnography of a Mexican Immigrant Network (2011) and Becoming Legal: Immigration Law and Mixed Status Families (2016), as well as numerous journal articles.
This talk presents results from a binational pilot project exploring the challenges facing families that are separated or relocated by deportation to Mexico. Deported parents are often separated from their U.S. citizen children and can lose parental rights. Parents who bring their U.S. citizen children with them often encounter bureaucratic barriers to accessing dual citizenship for the children, who may experience prolonged periods of "illegality" and exclusion from school and government services in Mexico. For people who migrated to the United States without their families, return often means family reunification after a long estrangement, and couples grapple with divergent expectations for their roles as spouses, parents, and sexual partners. I will also discuss how the project sought to provide practical help for people who return as they learn to navigate family and society anew in Mexico.
Distinguished Scholar lecture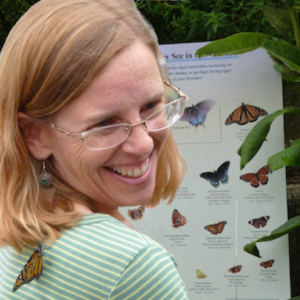 Title of Public Lecture: Love Letters, Language, and Learning: An Anthropologist's Journey.
By Laura M. Ahearn
Day, Date, Place, Time: Monday, February 26, 4:45pm, Cole Cinema
Free and open to public
In this talk, I reflect on the path I have traveled as an anthropologist, which began with several years serving in the Peace Corps in Nepal. Returning to the same village where I taught as a volunteer, I conducted research on changing courtship and marriage practices, focusing in particular on love letters, which were only made possible by the increase in literacy among the village women.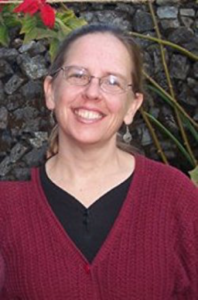 After 20 years in academia, however, I left a tenured position as a linguistic anthropologist to work on organizational learning with the U.S. Agency for International Development. In the talk, I discuss how one can apply anthropological skills in many different work settings.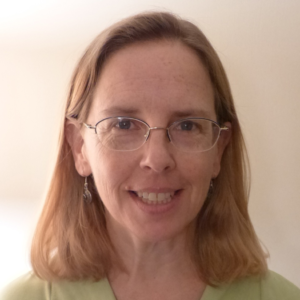 Biography: Dr. Laura M. Ahearn is a Senior Monitoring, Evaluation, Research, and Learning Specialist on USAID/LEARN. She has held faculty positions at the University of Michigan, the University of South Carolina, and Rutgers University. She is the author of numerous articles and two books: Invitations to Love: Literacy, Love Letters, and Social Change in Nepal and Living Language: An Introduction to Linguistic Anthropology.
There are no upcoming Anthropology-visiting-speaker events
2017 Fall Visiting Speakers
Distinguished Scholar Speaker Series (Fall 2017):
Professor Jonathan Marks, University of North Carolina, Charlotte
Title of Public Lecture: Where Does Race Come From?
Day, Date, Place, Time: Thursday, October 26, Cole Cinema, 4:15pm
Free and Open to the Public
I will be addressing the historical context of the development of the concept of race, in the 17th and early 18th centuries. While we now know what the basic patterns of human variation are, it is interesting in hindsight to ask how science came to think incorrectly that there exists a few basic kinds of people, each associated with a continent. I will discuss the biblical association between place, inhabitants, and mythic ancestors; and then examine the role played by mapmakers in graphically reconceptualizing that association in the 1600s.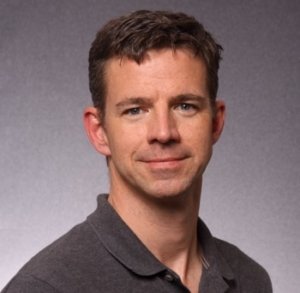 Visiting Anthropologist Speaker Series (Fall 2017):
Professor Martin Gallivan, College of William & Mary
Title of Public Talk: The Powhatan Landscape
Day, Date, Place, Time: Wednesday, November 1, Cole Cinema, 4:45pm
Free and Open to the Public
This presentation offers a new perspective on Chesapeake history by tracing the Native past from the arrival of Algonquian forager-fishers to the rise of the Powhatan chiefdom. The goal is to shift the frame of reference from English accounts of colonial events toward a longer narrative of Algonquians' construction of places, communities, and connections in between. The archaeological record indicates that scholars' attentiveness to the English arrival in the Chesapeake has concealed a deeper, indigenous past in Tsenacomacoh, the Algonquian term for Tidewater Virginia.