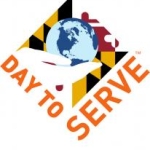 From September 11 – October 10, 2017, we are given the opportunity to join others in  Maryland, Virginia, West Virginia, and the Washington D.C. area for the sixth annual Day to Serve initiative to show positive support in our surrounding communities. To encourage staff participation, Dr. Jordan has granted that staff may use two hours of administrative leave to participate in one of many events.
We invite SMCM staff and faculty to join the Harvey Disaster Relief efforts that are being held here on campus. This event will eliminate the need for you to travel far for your day of service. Details for the event are as follows:
Location: Michael P. O'Brien Athletics & Recreation Center
Time: Friday, September 22, 10 a.m.-4 p.m.
Info: Staff Senate will be there from 10 a.m. to noon, but please feel free to dedicate whatever time you can from 10 a.m. to 4 p.m. If you would like to participate please be sure to sign up here. Be sure to bring comfy clothes as we will be packing and moving boxes, labeling supplies, etc.
This is a great opportunity to get out of the office, meet some of your fellow community members, and help stuff the truck. Thank you.