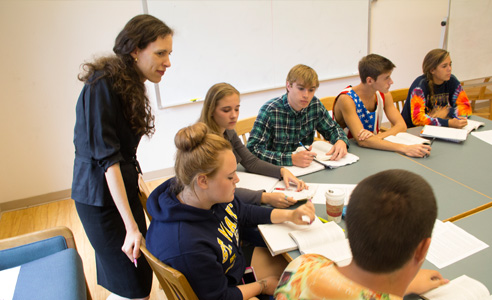 The English Department integrates literature and creative writing across many seminars and workshops, but students may also pursue a Creative Writing Minor and/or structure their English major to focus their electives on upper-level writing courses. Creative Writing is a large part of the campus community from our VOICES Reading Program to the literary magazine AVATAR and to the various creative writing classes our school has to offer.
Learn what is available to aspiring writers.
For further information check out our Facebook page. You can also check our bulletin board, located upstairs in Monty Hall, for more resources, updates, and samples of faculty and student publications.
If you have any questions contact Karen Leona Anderson.
St. Mary's Publications
Clubs and Orgs
VOICES Reading Series
Courses for Creative Writers
Local Creative Writing Opportunities
Creative Writing MFA Guide