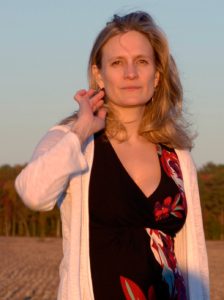 Jennifer Cognard-Black, professor of English and 2020 recipient of the Robert Foster Cherry Award for Great Teaching, is a 2022 recipient of an Independent Artist Award presented by the Maryland State Arts Council. Cognard-Black will receive a $2,000 regional grant to recognize promise in fiction writing. This is her second Maryland State Arts Council Award; she received her first in 2013.
Cognard-Black says of this award, "While the Individual Artist Awards honor past writing – in this case, two of my short stories – what I appreciate most is how these awards support artists as they move toward their creative futures. For me, that's a novel I'm writing fictionalizing part of the life of the novelist Edith Wharton against the backdrop of World War I, the Harlem Renaissance, and the Photo-Secessionist movement. To know that members of MSAC find promise in my current work helps give me energy towards its completion."
One of her award-winning short stories is included in the forthcoming issue of SlackWater, an occasional journal published by St. Mary's College of Maryland, featuring the work of faculty, students and members of the Southern Maryland community.
This year's 69 awardees were chosen from a pool of nearly 300 applicants through a public panel process. With this year's awards focused on the literary arts, the 2022 awardees represent a wide range of artistic talents – ranging from poets to playwrights, novelists to essayists – from all across the state. Click here for the full list of winners.