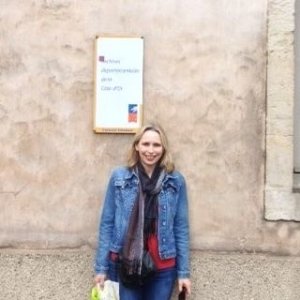 Christine Adams, professor of history, received two prestigious fellowships:  one through the American Council on Learned Societies (ACLS) and the other from the Newberry Library, both long-standing, preeminent pillars of American scholarship in the humanities. Competition for these long-term fellowships was especially steep last year, with a success rate of about 7 percent and 9 percent, respectively. Adams will be an ACLS fellow for the 2020-2021 academic year, and a fellow-in-residence at the Newberry Library in Chicago from January-June of 2021. Both fellowship programs support outstanding scholars conducting innovative and ground-breaking research. ACLS fellows pursue their scholarship anywhere in the world whereas Newberry residential fellows become part of an interdisciplinary community of researchers, curators, and librarians at the Newberry Library where they will have access to wide-ranging and rare archival materials.
During the fellowship year, Adams will conduct research on her newest project, entitled "The Merveilleuses and their Impact on the French Social Imaginary, 1795-1799 and Beyond," which she describes as follows:"The Merveilleuses ("Marvelous Ones"), a group of approximately 100 stylish and politically-connected young Parisian women, came to define the era of the Directory (1794–1799). Following the French Revolution's Reign of Terror, these chic young women set the tone in French society until Napoleon's coup in 1799. This project considers the Merveilleuses as a cultural phenomenon as well as their function in the historical imaginary and illuminates how the fixation on their beauty, style, and sexuality has obscured their political and cultural significance."
Adams is the author or coeditor of five books including her new book with co-author (and sister) Tracy Adams entitled, "The Creation of the French Royal Mistress: From Agnès Sorel to Madame Du Barry," (2020, Penn State University Press).