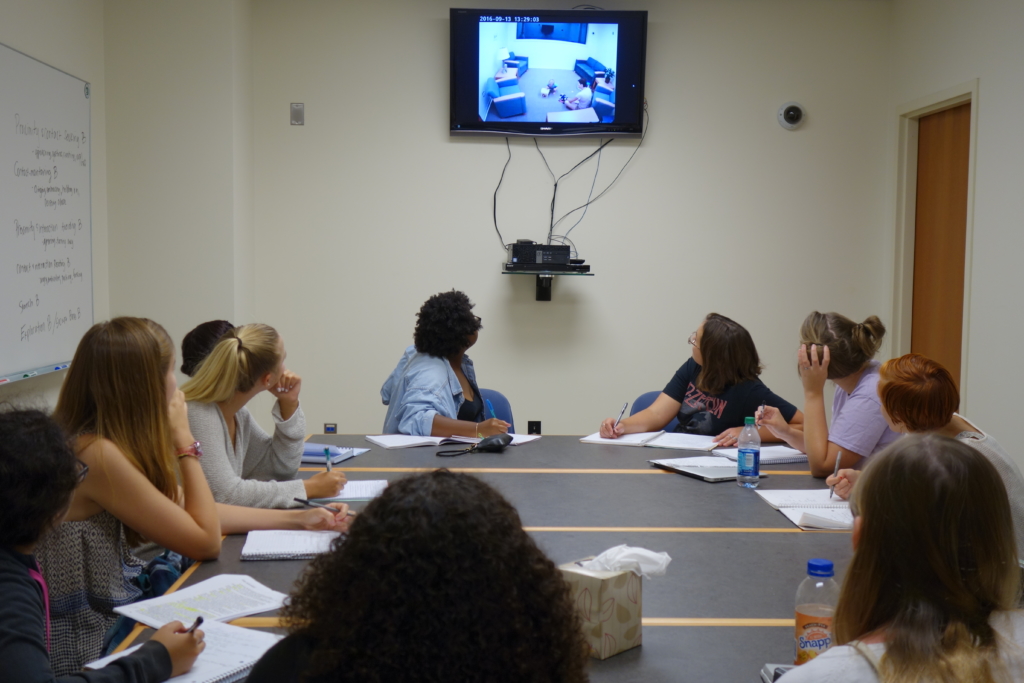 The psychology curriculum emphasizes:
Contemporary psychological knowledge and its application

Research design through an experiential-based curriculum including laboratory courses and a senior capstone experience

Oral and written communication

Information literacy

Critical thinking and analysis

Statistics
A required core of courses introduces majors to the field. This core includes required methodology courses in psychological research design, analysis, and writing.
Majors tailor their learning experience by choosing courses from a variety of options within five required breadth areas which provide exposure to the key interdisciplinary sub-disciplines of psychology. Two of the five breadth courses, chosen from a set of fourteen, are upper-division laboratory courses that represent psychology's scientific approach to the study of behavior. 
Through their coursework majors develop a professional identity informed by skills, behaviors, and dispositions reflected in psychological science and practice that supports the transition from the psychology major into varied post-graduate contexts.
Upon graduation, a psychology major should be able to:
explain key concepts within diverse content areas of psychology

design and execute an empirical project/methodology within psychology

effectively analyze and interpret data

review, evaluate, and integrate findings from the primary literature

demonstrate effective oral and written communication of ideas in psychology