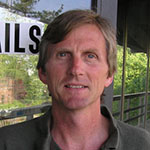 Scott Steele '81
Major: Political Science
In 1979 Scott was one of 20 U.S. collegians named to the All-American sailing team. During the season, Scott won the Eastern Regional windsurfing championship and placed fifth in the World Windsurfing Championship. In 1983 Scott was named windsurfer world champion and he was also the only U.S. athlete to participate in the windsurfing competition at the 1984 Summer Olympics, where he captured the silver medal, despite being what the Baltimore Evening Sun called "the smallest and most lightly regarded member of the U.S. sailing team."
In 1984 he was also honored by the College with the Ark & Dove Award and named Annapolis Sailor of the Year. In 1985 he was named Annapolis Sailor of the Year for the second consecutive year. From 1989-1991 he was the U.S. Olympic windsurfing coach was named head coach of Georgetown University's co-ed varsity sailing team in 1995. In 1998 he was one of five Anne Arundel County residents selected for the County's Sports Hall of Fame. In 2009 he was named Severn School's sailing coach.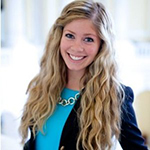 Carmen Fuentes '12
Major: Political Science
Current Position: Carmen is a deputy scheduler and office manager for Rep. Austin Scott. Prior to that, she was a staff assistant in Rep. Andy Harris's office. She was recently named #5 of the 50 Most Beautiful on Capitol Hill by The Hill, a D.C. area publication.
Nichole Opkins '99
Major: Political Science
Current Position: Nichole Opkins is Commissioner for the Single Member District 6B06. She received her law degree at The U.D.C. David A. Clarke School of Law and has been working to better her community ever since. As commissioner of her district, Nichole supports and is actively involved in neighborhood watches, awareness, and vigilance, as well as community volunteer efforts. She also supports positive educational programs and events for her neighborhood, making sure her neighborhood stays educated, clean, and protected.