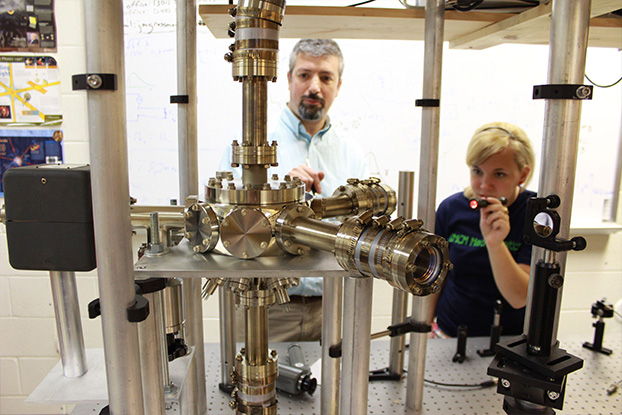 In the physics and astronomy courses, faculty continue to implement and develop student-focused teaching techniques. We focus on research-based techniques that improve student learning.
Hands on activities, demonstrations, and computer simulations aid your understanding of complex theories. From participating in a pumpkin drop to building play dough nuclear reactors in General Physics 3, the faculty are continually seeking dynamic ways to make learning informative and exciting. Student interaction is achieved through lab presentations and the use of clickers, an innovative student response system, to facilitate peer instruction.
We stress student/faculty combined research and external research opportunities that lead to conference presentations, publications, and internships.
We strive to keep our classes interesting, academic, and fun.