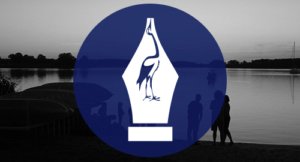 Registration is currently taking place for the 7th Annual Chesapeake Writers' Conference held on St. Mary's College of Maryland's campus, Sunday, June 24 – Saturday, June 30. Workshop tuition is $800. There is also a course credit option for an additional fee and optional meal and housing packages available. For more information, visit www.smcm.edu/events/chesapeake-writers-conference.
The Chesapeake Writers' Conference hosts writers at all levels of experience for a rich week of lectures, craft talks, readings, and panel discussions, as well as daily workshops in fiction, poetry, and creative nonfiction. Workshops are led by a variety of writers at the top of their field, such as Patricia Henley, winner of the Montana First Book Award and finalist for the National Book Award; Matt Burgess, author and journalist for the UK's Wired magazine; Elizabeth Arnold, two-time Pushcart Prize Nominee in Poetry and professor at University of Maryland; and Matthew Henry Hall, children's book author and finalist for a Western Writer of America Storyteller award; among others.
College Students
Course credit for college students enrolled in a degree program is also available. College students wishing to pursue the course credit option should check the appropriate box in the application. The two-credit course has a prerequisite of a 200-level writing course or obtain permission from the instructor.  St. Mary's College students will need to sign up for the course during summer enrollment. For more information, contact Conference Director Jerry Gabriel at chesapeakewritersconference@smcm.edu.
Teachers
A teachers-only seminar functions both as its own unit for three hours a day, as well as a part of the larger Chesapeake Writers' Conference. During the workshop, teachers will work on their own writing, connect their own writing practices with their pedagogy, as well as learn innovative ways of implementing creative writing into the classroom. The class will offer two graduate credits from St. Mary's College of Maryland, which can be used toward fulfilling continuing professional development requirements in Maryland and elsewhere.
High School Students
A workshop designed for high school-aged youth (grades 9-12) will explore poetry, fiction, personal narrative, and playwriting. Students will read and write in traditional forms such as sonnets, villanelles, short stories, memoirs, and plays, as well as read and use less traditional forms and techniques, from prose poems and automatic writing to cut-ups, magical realism and first-person journalism. There will also be a focus on script-writing for television, movies, and graphic novels.