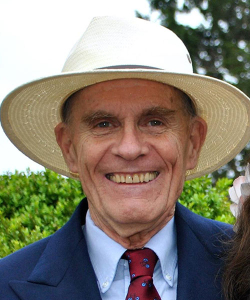 Professor of Economics Donald Stabile was recently interviewed about his work on a living wage by Phil Mariage for the show, "Yesterday, Today and Tomorrow." The show is produced by KUAR, the national public radio station at the University of Arkansas, Little Rock, Ark.
The discussion focused on the attention given to what people earn, the disparity of wages, the social and political issues surrounding the topic, and the secrecy many people have in sharing what they earn.
Stabile is the author of "The Living Wage: Lessons from the History of Economic Thought" (Edward Elgar, 2008) and "The Political Economy of a Living Wage: Progressives, the New Deal and Social Justice" (Springer, 2016).
The entire interview can be found here: http://ualrpublicradio.org/post/living-wage