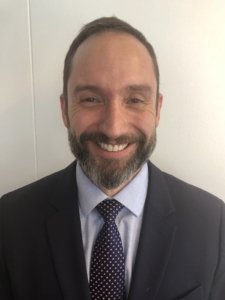 St. Mary's College of Maryland's Center for the Study of Democracy introduces the inaugural Visiting Ambassador Program featuring Marcos Sperandio, head of educational and cultural sector for the embassy of Brazil. The event will take place on April 25 at 1 p.m. in the Blackistone Room of Anne Arundel Hall on the St. Mary's College campus. It is free of charge and open to the public.
With "Innovation & Education: Brazil in the 21st Century," Sperandio will discuss the challenges Brazil faces in the early 21st century with a focus on current issues and debates on Brazilian education.  He will also address reforms underway in Brazil's higher education and the role of education in spurring economic growth in the country.
St. Mary's College Provost and Dean of Faculty Michael Wick will introduce Sperandio, following remarks by the Honorable District Judge Peter J. Messitte, who was awarded the Order of the Southern Cross by Brazilian President Michel Temer.
The Center for the Study of Democracy (CSD) explores contemporary and historical issues associated with the ideas of democracy, liberty and justice in national and international contexts. It supports research that enhances our understanding of liberal democracy and its critics. The CSD facilitates activities that strengthen democracy and the rule of law; enhance security and individual freedoms; invigorate the civil society; encourage free enterprise; and increase economic, environmental, educational and cultural equity.