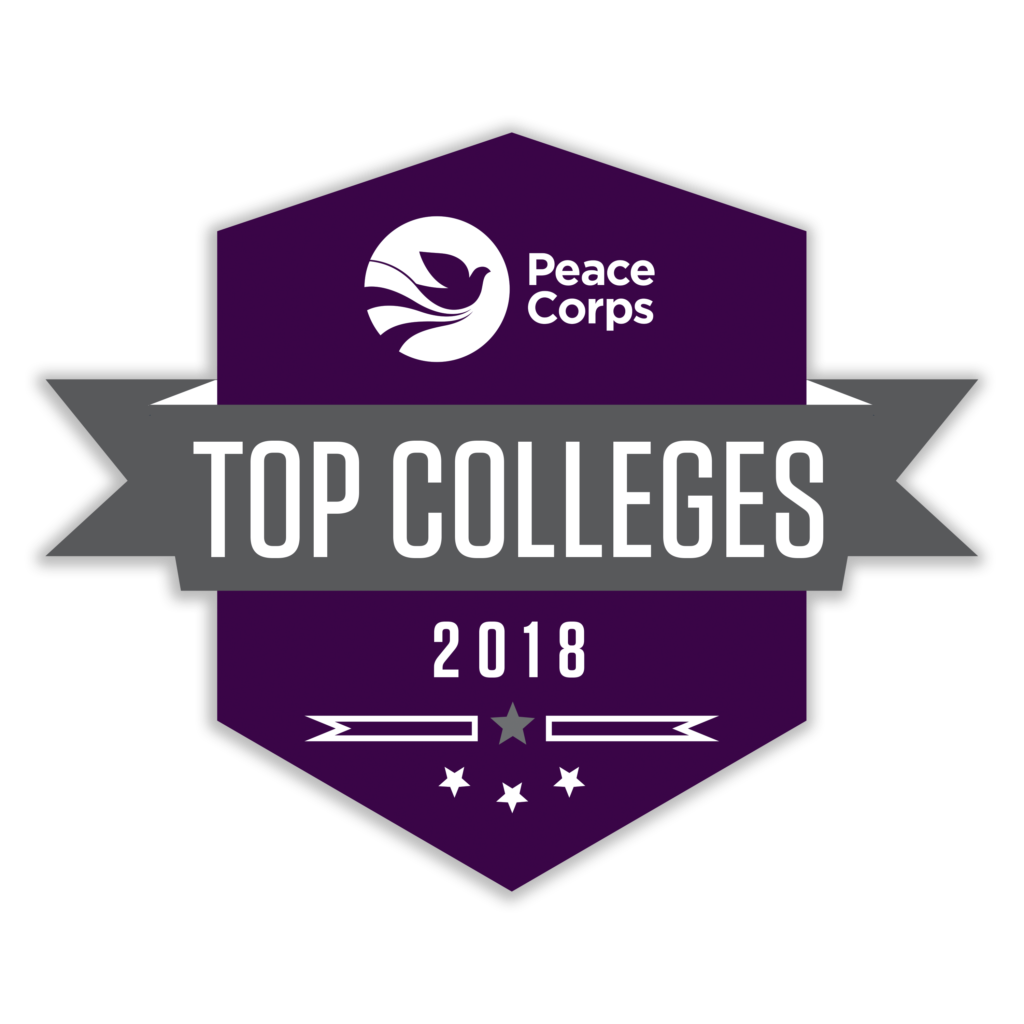 In its 2018 Top Volunteer-Producing Colleges and Universities list, the Peace Corps announced this week that St. Mary's College of Maryland is ranked no. 1 among small schools.
This is the second consecutive year St. Mary's College of Maryland has ranked among the top five small-sized schools. SMCM ranked No. 4 last year.
"Peace Corps service is a profound expression of the idealism and civic engagement that colleges and universities across the country inspire in their alumni," said Acting Peace Corps Director Sheila Crowley.
The Peace Corps was established in 1961. Since that time,141 alumni of St. Mary's College have served in countries around the world.
Jacob Bernhardt '16 is currently serving in Indonesia as an English teacher.
"While a student at St. Mary's, I was a part of the Paul H. Nitze Scholars program, focused on leadership in a global setting. As a Nitze Scholar, I traveled to South Africa as part of a class focusing on South Africa's recovery post-Apartheid. I also went with my tropical biology class to Belize. These experiences helped broaden my horizons and made me consider a post-graduate path outside of the United States,"  he said.   
The Peace Corps ranks its top volunteer-producing colleges and universities annually according to the size of the student body. The agency lists the 2018 rankings of the top 25 schools in each category and an interactive map that shows where alumni from each college and university are serving.
Maryland ranks No. 10 among top states sending volunteers to Peace Corps with 250 currently serving volunteers and 6,231 serving all-time.