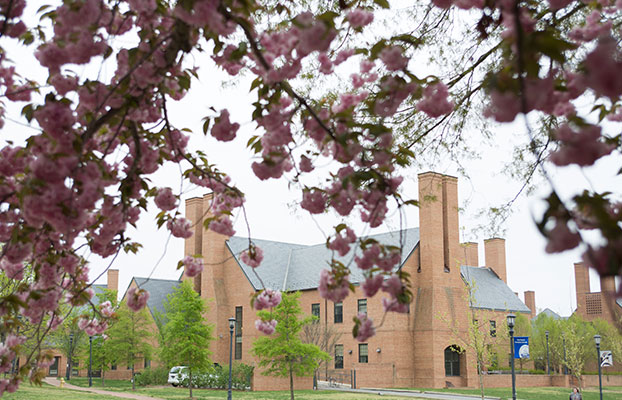 A degree in mathematics prepares you for careers in:
Fields:
Research
Computational Science
Education
Computers
Insurance
Banking and Finance
Business
Highlighted Careers
Trust Management
Financial Analysis
Investment Banking
Actuarial Science
Programming
Software Development
Network Administration
Modeling and Simulation
Engineering Analysis
Operations Research
Engineering
Teaching
Career Planning for Mathematics Majors & Minors
Job Openings:
From time to time, we hire qualified people to teach mathematics and computer science courses as Adjunct Professors. If you would like to be considered for these positions, please send a CV to the chair, Dr. Susan Goldstine (sgoldstine@smcm.edu).
Visiting Assistant Professor of Computer Science
The Department of Mathematics and Computer Science at St. Mary's College of Maryland at Historic St. Mary's City invites applications for a Visiting Assistant Professor in Computer Science beginning Fall 2014. Applicants must hold (or have completed substantial course work toward) a Ph.D. in an area of computer science and should be able to teach a wide range of undergraduate computer science courses. The teaching load is three courses per semester. A commitment to the liberal arts, a desire to pursue research and other professional activities, and a demonstrated ability to attract and retain students from underrepresented groups are desirable.
Non-sectarian since its founding, St. Mary's College of Maryland, a public Carnegie Baccalaureate, Arts and Sciences institution located in Historic St. Mary's City, 70 miles southeast of Washington, D.C., has been designated as Maryland's public honors college. With highly selective admissions policies, academically talented students, and a rigorous curriculum, we offer a small college experience similar to that found at exceptional private colleges. The quality of life is enhanced by the recreational opportunities of the Chesapeake region and by our proximity to Washington, D.C. and Baltimore.
To apply, please submit a cover letter, curriculum vitae, teaching philosophy, statement of research interests, and three letters of reference to Dr. Susan Goldstine via email at CSsearch2014@smcm.edu or by mail at
CS Search Committee, St. Mary's College of Maryland, 18952 E. Fisher Rd., St. Mary's City, Maryland 20686-3001.
Review of applications will begin immediately and continue until the position is filled. St. Mary's College of Maryland is an affirmative action/equal opportunity employer.
For more information visit: https://dev.smcm.edu/hr
Math Career Opportunities
In your coursework, off-campus experiences, and research projects, you'll learn methods and techniques of problem solving as well as how to think in a "mathematical mode." You become acquainted with the major areas of current interest in mathematics, with the great achievements of the past, and with the fundamental problems of number, space and infinity. This knowledge prepares you for graduate work in mathematics, for teaching mathematics in secondary school, and for a variety of careers in mathematics-related fields in government, business, or industry.

Employment Information in the Mathematical Sciences (EIMS)