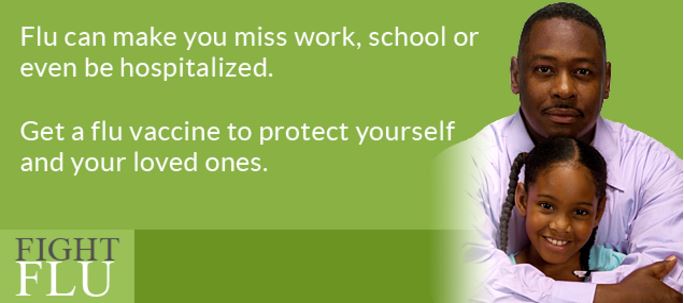 Flu Season is an annual occurrence, but getting the flu doesn't have to be!
Getting an annual flu vaccine is the first and best way to protect yourself and your family from the flu. The CDC recommends that people get a flu vaccine early (now is a good time) and at least by the end of October. 
The CDC recommends a yearly flu vaccine as the first and most important step in protecting against flu viruses.

Flu vaccination can reduce flu illnesses, doctors' visits, and missed work and school due to flu, as well as prevent flu-related hospitalizations.

Everyone 6 months of age and older should get a flu vaccine.
Visit your medical insurance carrier's website or call your doctor's office for more information about getting your flu shot.
Get Healthy in 2016 with the State of Maryland Employee Wellness Program – visit the State of Maryland Wellness Website for information on wellness coaching, weight management, video/virtual visits, health tips, and much more! http://dbm.maryland.gov/benefits/Pages/WellnessHome.aspx