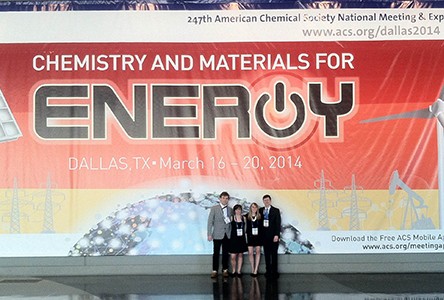 The hard work of many St. Mary's College Chemistry and Biochemistry majors paid off over the last year as they presented their research at national research conferences. Several of these students even received special recognition or awards for their work!
Four students presented their work at the 247th Chemical Society in Dallas, Texas, one presented at Experimental Biology 2014 in San Diego, California, one more presented at the Biennial Conference on Chemical Education in Grand Rapids, Michigan, and yet another presented at the New England Science Symposium in Boston, Massachusetts. Through their travels, St. Mary's students are making a name for themselves nationwide.
This travel was made possible by generous alumni support, a grant from the John J. Leidy Foundation, an ACS Travel award, and the Department of Chemistry and Biochemistry.