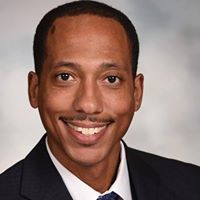 Councilman
Baltimore City Council
Baltimore, MD
John T. Bullock was elected to the Baltimore City Council in November 2016. He is a lecturer in the department of political science at Towson University. As a political analyst, Bullock is a regular contributor for media outlets including ABC, NBC and CBS affiliates, as well as Maryland Public Television. He has also provided commentary for the Baltimore Sun, AFRO American, and Maryland Daily Record newspapers, and is a frequent guest on public radio stations WEAA and WYPR. He serves on several boards of directors, including the Coppin Heights Community Development Corporation, The Empowerment Academy, and the Baltimore Curriculum Project.
Bullock earned his bachelor's degree in political science from Hampton University, his master's degree in city and regional planning from the University of North Carolina at Chapel Hill, and a doctorate degree in government and politics from the University of Maryland – College Park.