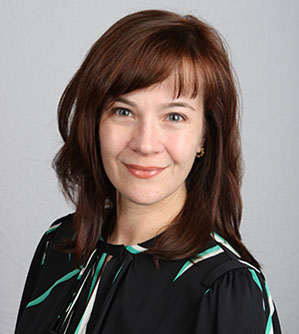 Vice President of External Relations
Business-Higher Education Forum
Alexandria, VA
Danielle Troyan is Vice President of External Relations for the Business-Higher Education Forum (BHEF), the nation's oldest organization of c-suite business and higher education executives who create diverse, high-skill talent through innovative undergraduate pathways. There, she is responsible for the organization's advancement and member engagement strategy. Prior to BHEF, she held the position of Managing Director of Enterra Solutions, a software development firm. As Director of Operations at the United Service Organizations (USO), Troyan managed delivery of core services to America's military and their families at USO centers located throughout the United States and around the world. She also served as Director of External Relations for MENTOR, a national non-profit that supports more than 5,000 youth mentoring organizations through its national network of state and local mentoring partnerships. In addition, she worked as a professional staff member for three executive officers of the American Red Cross.
Troyan is an alumnae of the Harvard Business School (PLDA15), received her M.A. (summa cum laude) in Communications from The University of Oklahoma and holds B.A.s (magna cum laude) in History and Political Science from St. Mary's College of Maryland. She completed studies at the Centre of Medieval & Renaissance Studies, associated with Keble College, in Oxford, England.
Troyan served as president of the St. Mary's College of Maryland Alumni Association, is a member of the Historic St. Mary's City Commission, and sits on the Historic St. Mary's City Foundation Board, which oversee and support the museum activities on the site of Maryland's first capital.