Brown Bag Lunchtime Talk: Gabriela Bulisova and Mark Isaac
Thursday, March 2, Noon – 1pm, Glendening Annex
Free pizza or bring your own lunch
Gabriela Bulisova and Mark Isaac are Artist House Artists-in-Residence: March 2 – 17, 2017
Gabriela Bulisova and Mark Isaac are collaborating with other artists and community members on an interdisciplinary art project focused on the environmental, social, and cultural impacts of rapid change in the Chesapeake Bay watershed. Comprised of 150 major rivers and streams and home to over 17 million people, the watershed is severely stressed by pollution and extremely vulnerable to climate change. The project will center on the effects of these transformations on the fragile ecosystem and the culture and traditions of St. Mary's County, MD, where the Chesapeake Bay and its largest tributary, the Potomac River, converge. Both artists have taught, lived, or exhibited in St. Mary's County and have close ties to the community. The project, already underway, is an interdisciplinary, collaborative effort to assess the environmental, social, and cultural state of the Chesapeake Bay and surrounding area through visual art. The artists will produce new work as part of a contemporary artistic survey of the Bay, focused on St. Mary's County. This may include photography, conceptual art, video, sound, and installation.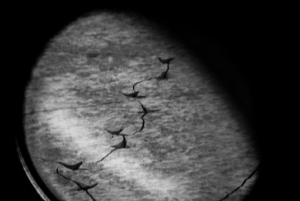 Gabriela Bulisova is a multi-media artist and documentary storyteller. Her intimate projects, designed to bridge the gap between fine art and documentary practices, focus extensively on the worldwide crisis of refugees, the aftermath of war or environmental disaster, and the impact of incarceration. Her commitment to these issues is long-term and is fed by a passion to significantly expand awareness and engender meaningful changes in policy. Bulisova has received numerous recognitions and awards, including: The Pew Center for Arts & Heritage Grant to Eastern State Penitentiary Museum, Philadelphia, PA, for an exhibition "Prisons in the Age of Mass Incarceration," for which Bulisova was invited to produce six short documentary films, 2016; The National Press Photographers Association's Short Grant; Winner of the 2013 Sondheim Prize; Open Society Institute's Moving Walls 18; The Corcoran School of Art and Design Faculty Grant Awards; The Aperture Portfolio Review Top Tier Portfolios of Merit; Graduate fellow at the National Graduate Photography Institute at Columbia University in New York, NY; A CEC ArtsLink Projects grant; A Puffin Foundation Grant; The PDN Annual Photography Competition Winner in the Student Category; The CANON "Explorer of Light" award. Bulisova has an extensive solo and group exhibition record. In 2005, she was awarded the degree of Master of Fine Arts in Photography and Digital Imaging from the Maryland Institute College of
Art (MICA) in Baltimore. She teaches undergraduate courses in photojournalism and graduate thesis workshops at New Media Photojournalism Program at the Corcoran School of Arts and Design of the George Washington University in Washington, D.C., and is a member of Women Photojournalists of Washington and Atlantika Collective. Bulisova is married to Mark Isaac, a multi-disciplinary artist and her frequent collaborator.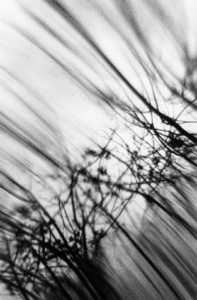 Mark Isaac is an artist working in photography, video, and installation. His fine art work focuses on our deep immersion in electronic media and our capacity for positive change in the contemporary moment. His documentary work, accomplished in collaboration with his wife, Gabriela Bulisova, focuses on the impact of incarceration. Isaac was awarded an MFA in Photography and Digital Imaging from the Maryland Institute College of Art in Baltimore, Maryland. He also studied extensively at the Corcoran College of Art and Design and the Smithsonian Institution in Washington, DC. Isaac was a semi-finalist for the Sondheim award in 2012, and was named a promising local photographer by FotoDC in 2011. He is a member of the Atlantika Collective, a creative collective based in the mid-Atlantic region in the United States. Isaac's photography and video have been exhibited in galleries in the United States and abroad, including: the Kharkov City Art Gallery, Kharkov, Ukraine (2015); the Melitopol Municipal Museum, Melitopol, Ukraine (2015); the Virginia Museum of Contemporary Art (2014); Gallery O on H, Washington, DC (2013); See Gallery, New York, NY (2013), Artisphere, Arlington, VA (2013); the Delaware Center for Contemporary Art, Wilmington, DE (2012); Artscape, Baltimore, MD (2012); FotoDC, Arlington, VA (2011); VisArts, Rockville, MD (2010); the Ratner Museum, Bethesda, MD (2009); and Gallery 175, Seoul, Korea (2007), among others. His work has also been published in several online galleries, including Narratively (2015), F-stop (2014), and Pivot Gallery (2011), and it has been featured in photo festivals and conferences on criminal justice reform.